STEM Certificates
STEM Certificates is an exciting new initiative to formally recognise your contribution to STEM education in the UK and the young people you work with. 
Whether you are an active STEM Ambassador, have attended professional development or been recognised at one of our award ceremonies, these digital certificates enable you to build your professional profile and celebrate your achievements with your own network. 
 
For educators
For STEM Ambassadors
For facilitators
STEM Certificates record the outcomes of the courses you have attended with STEM Learning. Awarded digitally, they showcase your achievements and build a profile of your skills and knowledge.
They are awarded to those who have attended any of our face-to-face or online CPD, either at the National STEM Learning Centre, locally through our National STEM Learning Network partners or through the FutureLearn platform (see conditions here).
We also award certificates to winners and those who have been highly commended at either one of our award ceremonies - the STEM Inspiration Awards or the STEM Learning Teaching Awards.

What are the benefits?
formal recognition of your commitment to professional development
build your professional profile
showcase your skills and knowledge more widely
display your achievements on networking platforms, including Twitter and LinkedIn
STEM Ambassadors who have volunteered for 15 hours or more in an academic year will receive a STEM Certificate to recognise and celebrate their dedication to inspiring young people.

There are four different digital certificates that you could receive, depending on your level of engagement with the programme:
15 or more volunteering hours
30 or more volunteering hours
50 or more volunteering hours
100 or more volunteering hours
Winners and those who have been highly commended at the STEM Inspiration Awards will also be able to claim a STEM Certificate.
What are the benefits?
showcase your achievements as an active STEM Ambassador
build your professional profile
display your achievements on networking platforms, including Twitter and LinkedIn
If you deliver CPD on behalf of STEM Learning and currently hold the CPD Quality Mark, then you will receive a STEM Certificate.
Your STEM Certificate will reflect the stage of Quality Mark accreditation you currently hold: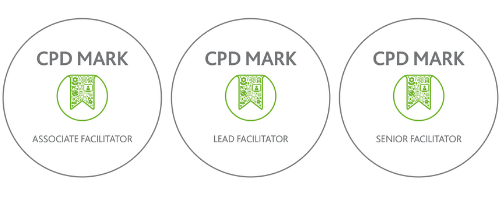 Associate Facilitator
Lead Facilitator
Senior Facilitator
What are the benefits?
formal recognition of your STEM Learning CPD Quality Mark accreditation
showcase your achievements
display your certificate on your social media profiles, including Twitter and LinkedIn

How do I claim my STEM Certificate?
STEM Certificates are awarded through a system called Credly. Follow these steps to accept your digital certificate:

 You will be notified via email that you have received a STEM Certificate.

 Click the link included within this email to accept your badge(s).

Create an account on Credly - this is completely free of charge and will allow you to build a digital portfolio of your achievements.

 Share your STEM Certificate via social media. This can also be added onto your LinkedIn profile as a way of showcasing your hard work and dedication.
Note: To ensure you receive these email notifications, it is worth adding admin@credly.com to your Safe Sender list.
For detailed instructions and further guidance, you can download the Getting Started guide.

Frequently Asked Questions
How is my STEM Certificate displayed as a badge?
STEM Learning has partnered with Credly, a badging platform backed by Pearson, to translate the STEM Certificate you have earned into a digital badge. The technology Credly uses is based on open badge standards defined by Mozilla and enables you to manage, share and verify your STEM Certificate digitally.
 
Where and how can I share my STEM Certificate?
Every STEM Certificate and profile in Credly has a unique URL that can be shared from the platform to LinkedIn, Facebook and Twitter – via email, embedded on a website, or on a CV. You can also add your STEM Certificate to an email signature.
 
What if I don't want my STEM Certificate to be public?
All information regarding you and your STEM Certificates can be easily configured in your Credly account. You are in complete control of the information about yourself that is made public.
 
Who is Acclaim?
Credly (formerly Acclaim) is an enterprise-class Open Badge platform. Credly works with credible organisations to provide digital badges to individuals.
 
I should have been issued a STEM Certificate but never received a notification email. How can I get my STEM Certificate?
Contact awards@stem.org.uk and be sure to add admin@credly.com and noreply@credly.com to your organisation's email safe sender list (whitelist). Please do not contact Credly directly with queries about your STEM Certificate.
What do I do if the STEM Certificate I have received doesn't match my records?
If you are a STEM Ambassador, you can check the number of hours of direct engagement you have logged by checking activity entries on your dashboard. For all other questions and enquiries, please contact awards@stem.org.uk.
 
How do I claim a STEM Certificate after completing an online course?
Anyone who has taken a STEM Learning online course for teachers on the FutureLearn platform qualifies for a STEM Certificate. You will need to have a certificate of achievement from FutureLearn with the STEM Learning logo and your name on it, and an account on our website. Any FutureLearn certificate dated 1 August 2019 onwards qualifies.
Send your certificate and the email address you used to create your account on the STEM Learning website to awards@stem.org.uk with the subject line: Online CPD - STEM Certificate request.
​
Can I have a printed version of my certificate?
STEM Certificates are issued as digital badges however you can download and print a PDF copy. You'll find this function under the sharing options for your digital badge on Credly.