ENTHUSE Partnerships for schools and colleges
What is an ENTHUSE Partnership?
ENTHUSE Partnerships improve young people's attainment and engagement in STEM subjects and develop awareness and understanding of STEM careers, contributing to the Gatsby Careers Benchmarks.
 
How it works
At the heart of every ENTHUSE Partnership is a collaboration between 6 – 10 schools or colleges, supported by £25,000 worth of support over 2 years. (Additional funding is available for larger partnerships).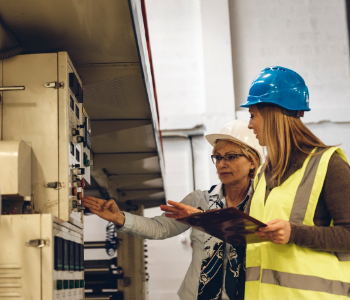 Each Partnership will develop a tailored two-year action plan, including: 

teacher CPD combining residential, local and online courses

free, curated and quality assured resources

teacher placements in a STEM-related industry or university department

engaging with STEM Ambassadors to inspire young people

STEM Clubs to engage young people and develop practical skills 
Benefits and impact
Impact on young people:
 
Increased attainment in STEM subjects, narrowing the gap for disadvantaged students.
Increased interest in STEM careers: more students interested in working in STEM industries.
Increased understanding of STEM careers: more students aware of the qualifications and routes to progress in STEM
Impact on teachers:
 
Increased subject and pedagogical knowledge
More confident and able to link their teaching to STEM careers
Better equipped to draw on the opportunities offered by STEM employers
More able to support STEM enrichment activities
Find out more about ENTHUSE Partnerships and the impact they have on schools and colleges, teachers, pupils and the wider community in the following video. 
 
How to take part
Funding becomes available at different times and in different areas. Sometimes schools or colleges are selected according to set criteria. If you would like to register your interest in participating in an ENTHUSE Partnership, please complete a short expression of interest form and we will contact you once an opportunity arises in your area. 
 
---
ENTHUSE Placements
Experience STEM careers first hand by attending a placement at a local employer or university. ENTHUSE Placements provide a unique opportunity for education staff to experience life in a cutting-edge industry or university. Learn about the wide range of jobs open to students and the vocational and academic STEM routes available.
---
ENTHUSE Partnership case studies
Working together to raise standards in science

This ENTHUSE Partnership of five primary schools in Reading and Berkshire, led by Churchend Primary Academy, worked together to raise standards in science, by creating an extensive programme of high quality training that led to improved science attainment in every school.
 
Transitioning from primary to secondary school

This ENTHUSE Partnership provided the opportunity for primary and secondary schools to work more closely together, facilitating collaboration between science leads, and funding high quality science training to improve teacher knowledge and confidence.
 
Improving outcomes for disadvantaged students

Working in collaboration, this Partnership was jointly supported by STEM Learning and the Tomorrow's Engineers programme. The aim was to improve teaching and learning in both science and design and technology, with a focus on improving outcomes for disadvantaged students.